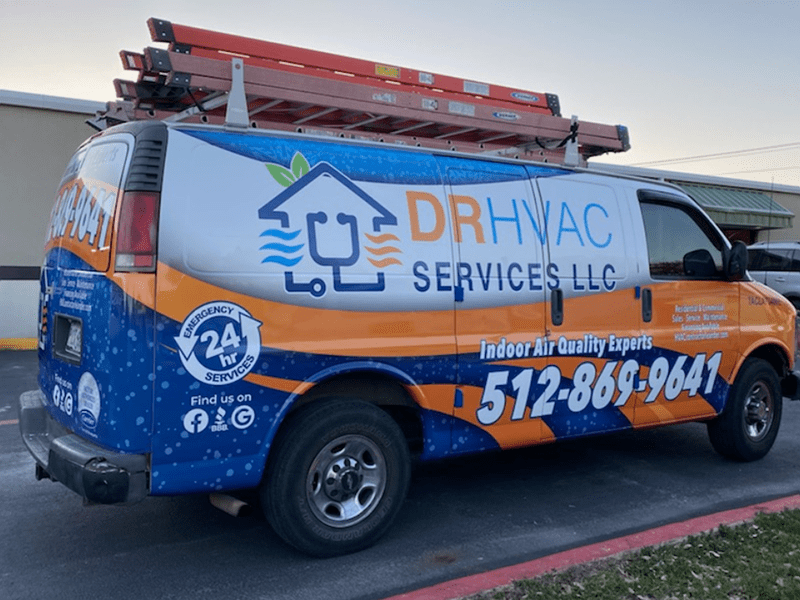 It seems like everyone has "got a guy for that" for just about everything. Here at DR HVAC, we want to be your go-to HVAC guys. We are a young, local startup with 25 years of combined experience. We focus on delivering superior service, impeccable installations, and responsible replacements. Local and ready to service the Austin and surrounding areas, we are ready and willing to go the extra distance for our customers with a small travel charge. We offer fair, flat rate repairs for residential customers, as well as reasonable hourly rates for our commercial accounts. Our services include residential and commercial services along with installation design. Bi-Annual or quarterly maintenance contracts are also available which will earn you discounts on repairs and credit towards a system replacement! We are DR HVAC and would love to be "your guys for that."
Hear what our customers are saying!
"I was told by my A/C installer that my two year old unit was out of warranty . I called Carrier and they told me I still had three years on the warranty! They recommended DrHVAC so I called for a second opinion. They came out within hours to evaluate my unit and had it fixed by that evening. The labor cost was less than a third of what the original installer had quoted! Yes, I am pleased with this company and will use them to service my unit in the future."
- Cathy G.
"Overall experience was perfect. Richard knew his stuff and explained things that even I could understand. Scheduling was easy and the price was fair. I recommend them very highly. Will give them the Tony the Tiger evaluation. They are Grrrrreat!"
- Milt M.
"We have been customers since the company was Arise Air. We will continue to be customers as DR. HVAC. David was very fast in determining the issue and followed through with what he said needed to be done. We are very satisfied with the customer service that everyone has provided us to get our AC back online."
- Michael D.
Visit our specials page to see our latest coupons and offers!
A furnace is a major investment for any Cedar Park homeowner. Although it's not something that will need to be done frequently, most people will face the decision of needing to purchase a new heating system sometime during home ownership.
Read More