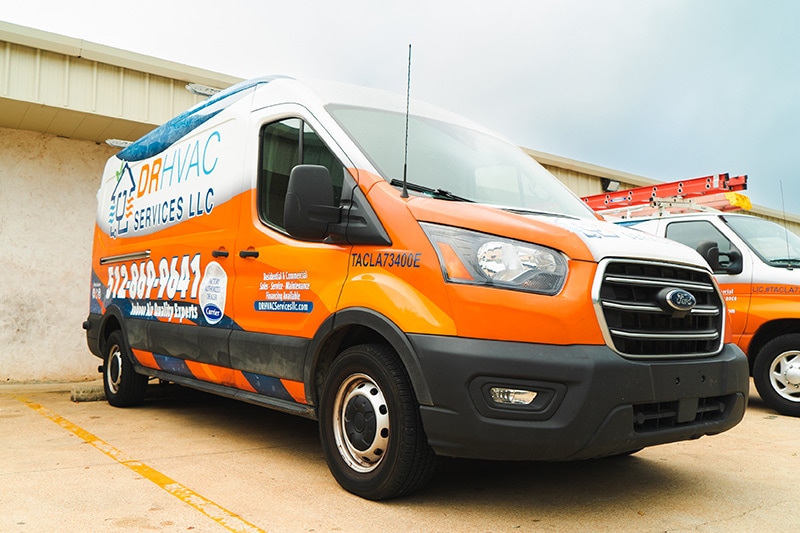 It seems like everyone has "got a guy for that" for just about everything. Here at DR HVAC, we want to be your go-to HVAC guys. We are a young, local startup with 25 years of combined experience. We focus on delivering superior service, impeccable installations, and responsible replacements. Local and ready to service the Austin and surrounding areas, we are ready and willing to go the extra distance for our customers with a small travel charge. We offer fair, flat rate repairs for residential customers, as well as reasonable hourly rates for our commercial accounts. Our services include residential and commercial services along with installation design. Bi-Annual or quarterly maintenance contracts are also available which will earn you discounts on repairs and credit towards a system replacement! We are DR HVAC and would love to be "your guys for that."
Hear what our customers are saying!
"Just had our air conditioner quit late yesterday. Richard came out today and replaced a capacitor to solve the problem. We are very grateful for the promptness of the service. Thanks to Marge for scheduling us asap!"
- Sharon S.
"Isaac had our unit repaired and running quickly! We have been serviced by this company for 17 years and they are the best! Margie always takes good care and schedules us quickly!"
- David S.
"We were loyal clients of the previous owners and the new ownership service has been fantastic! Quick repair on a hot day and so friendly, helpful and courteous! Thank you all from the initial call w/Marjorie to schedule the appt and the work performed by Richard and Isaac!"
- Patty M.
Visit our specials page to see our latest coupons and offers!
A heating, ventilation, and air conditioning (HVAC) air handler unit, or AHU, may resemble a furnace in appearance, but its purpose is very different.
Read More