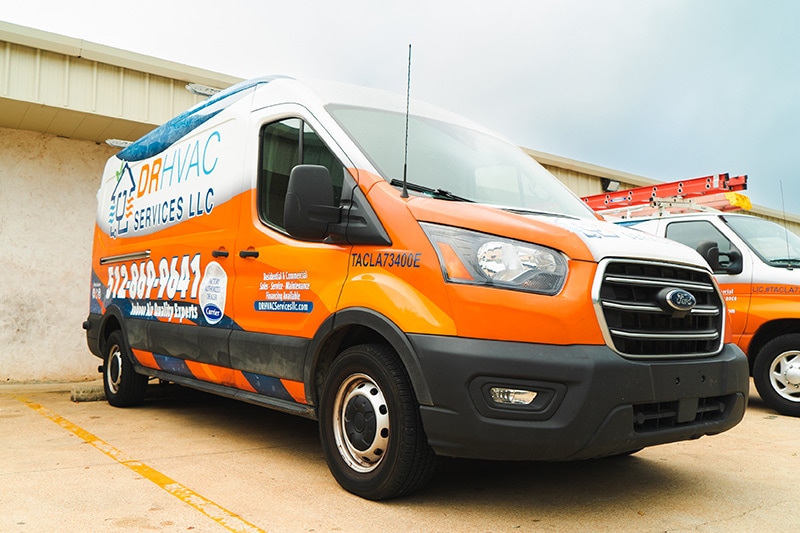 It seems like everyone has "got a guy for that" for just about everything. Here at DR HVAC, we want to be your go-to HVAC guys. We are a young, local startup with 25 years of combined experience. We focus on delivering superior service, impeccable installations, and responsible replacements. Local and ready to service the Austin and surrounding areas, we are ready and willing to go the extra distance for our customers with a small travel charge. We offer fair, flat rate repairs for residential customers, as well as reasonable hourly rates for our commercial accounts. Our services include residential and commercial services along with installation design. Bi-Annual or quarterly maintenance contracts are also available which will earn you discounts on repairs and credit towards a system replacement! We are DR HVAC and would love to be "your guys for that."
Hear what our customers are saying!
"Isaac was very friendly and knowledgeable. He informed me of all options and then performed the work in a professional and thorough manner. I highly recommend DRHVAC."
- ken f.
"We knew our thermostat was not acting correctly. But the was just the tip of our issues. It turned out the coil had a leak, that was filling the return airflow area and seeping into a closet and out under our wood flooring! Isaac came on a Friday initially to address the whole system. When the first small repair allowed me to find more water leaking, he retuned and worked more that day in our attic – going the extra mile. He also returned the following Monday with new parts to be installed. We appreciate his time and effort to fix the whole issue, especially when it was not a simple or easily accessible fix."
- Kathy G.
"Our AC went out over the Labor Day weekend. We reached out to our neighborhoods being new to the area and DRHVAC company name repeatedly came up. We can now understand why. We called them, they came out promptly, assessed the repair, went to get the parts needed and came back to fix it! We can't thank them enough!"
- Priscilla M.
Visit our specials page to see our latest coupons and offers!
This winter, you're hoping to have a brand new furnace to keep you warm. But there are so many furnaces to choose from. You're left wondering, which is the right one for your Cedar Park home?
Read More